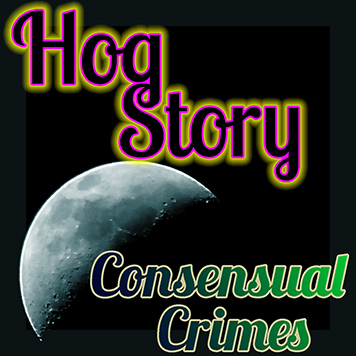 Hog Story #118 – Consensual Crimes – Exec. Prod. nodebit – Carolyn and John discuss a wide range of topics including Carole Baskin on Dancing with the Stars, the Feels Good Man movie, Insomniac with Dave Attell, Land Mine sniffing rats, your voicemails, much more!
Podcast: Play in new window | Download (Duration: 1:48:41 — 100.0MB)
NOTES
Carolyn Says a German Word
Weltraumoperationszentrum
Canadian Gov't Remote Relocation Committee
Insomniac with Dave Attell
Carole Baskin on Dancing with the Stars
The Rock Endorses Biden
Feels Good Man Movie
Billie Eilish Signature Ukulele
https://shop.fender.com/en-US/ukuleles/concert/billie-eilish-signature-ukulele/0971752106.html
Rats That Detect Landmines
Man Sues Starbucks
https://canoe.com/news/weird/man-sues-starbucks-claiming-scalding-tea-disfigured-his-genitals
Terrorist Bovine in Great Britain
https://www.foxnews.com/world/charging-cows-england-kill-man
Factory Owner Arrested For Selling Used Condoms
https://www.mirror.co.uk/news/weird-news/factory-caught-washing-recycling-re-22737702
Angry Cam Girl
This work is licensed under a
Creative Commons Attribution-ShareAlike 4.0 International License
.