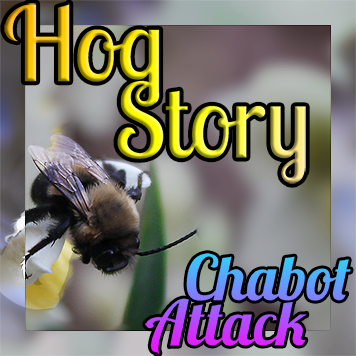 Hog Story #164 – Chabot Attack – Exec Prods. Nodebit, Voidzero, GummyNerds, Mutter- Carolyn and Fletcher discuss Elon Musk, Harry and Meghan interview, x-ray goggles, your voicemails and much more!
Podcast: Play in new window | Download (Duration: 2:18:32 — 128.5MB)
NOTES
International Women's Day message from Prime Minister Justin Trudeau
Black Browed-Babbler
https://news.yahoo.com/first-time-since-1850s-black-065900714.html
US Army's New Goggles:
https://news.yahoo.com/army-goggles-let-soldiers-see-140300700.html
Wine Label
Cold Read
https://www.dailymail.co.uk/news/article-9335673/Girl-Scouts-forced-leaders-stop-selling-cookies-outside-Michigan-marijuana-dispensary.html
Burger King UK Tweets
Women Belong in the Kitchen
https://twitter.com/BurgerKingUK/status/1368849338596745223
2nd Tweet
If they want to, of course. Yet only 20% of chefs are women.
We're on a mission to change the gender ratio in the restaurant industry by empowering female employees
with the opportunity to pursue a culinary career. #IWD
3rd Tweet
We are proud to be launching a new scholarship programme which will help female Burger King employees
pursue their culinary dreams!
Retraction
We hear you. We got our initial tweet wrong and we're sorry.
Our aim was to draw attention to the fact that only 20% of professional chefs in UK kitchens are women and
to help change that by awarding culinary scholarships. We will do better next time.
Pepe Le Pew Gets Cancelled
https://warnerbros.fandom.com/wiki/Pep%C3%A9_Le_Pew
This work is licensed under a
Creative Commons Attribution-ShareAlike 4.0 International License
.