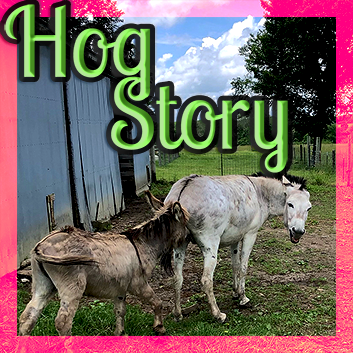 Hog Story #200 – Jack Planted- Exec. Prods., nodebit, voidzero, SirVo, Joe O'Connor, sirspudthemitey, G33ksquared, Sir Patrick, Mutter, lavish, Sir Spencer, Dame DuhLaurien, Photo by sdbar08 – Carolyn and Fletcher discuss UFC fight, hot dogs and buns, Star Wars, your voicemails and much more!
Podcast: Play in new window | Download (Duration: 3:17:55 — 184.9MB)
NOTES
Hot Dogs and Buns
https://www.cbc.ca/radio/asithappens/heinz-petition-hotdogs-and-buns-equal-packs-1.6096784
Logan Paul Conor McGregor KO Chain
https://www.tmz.com/2021/07/10/jake-paul-conor-mcgregor-ko-100k-chain-dustin-poirier/
Fresh Air Motherfucker
Vibe Tribe Post-Show
This work is licensed under a
Creative Commons Attribution-ShareAlike 4.0 International License
.